Innovating how language business is managed worldwide
Total Language has been designed from the ground up to serve the language service industry. Think instant messaging, voice and video capability embedded into your customer and vendor facing management system; a fully integrated internal system to manage scheduling, interpretation, translation, video remote interpreting, human resources, training and development, compliance, finance, and internal communication messenger.
We can help your business increase and automate sales. You will be able to recruit interpreters and translators all across the country which will expand your service location capabilities. Totally Remote will provide the tools necessary for your team to work from home or from multiple locations. Time management, activity tracking, productivity reporting are all fully integrated with your email and telephone systems. Increase job satisfaction and productivity while reducing labor cost, office expenses, capital expenditures, etc.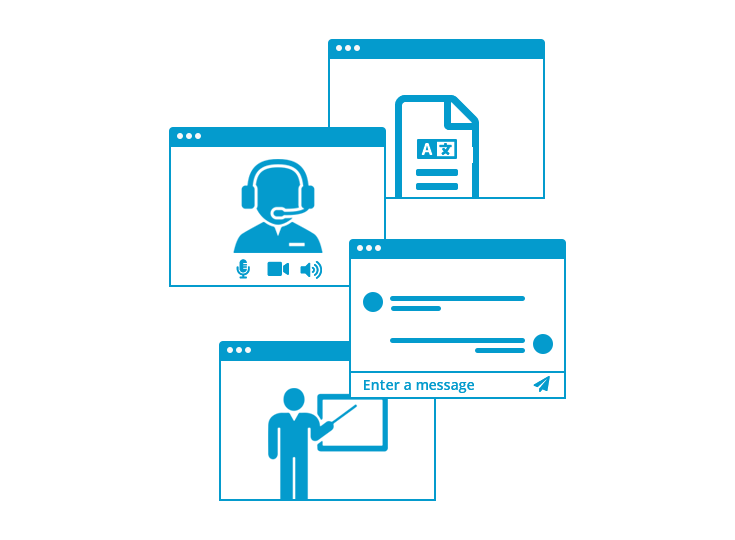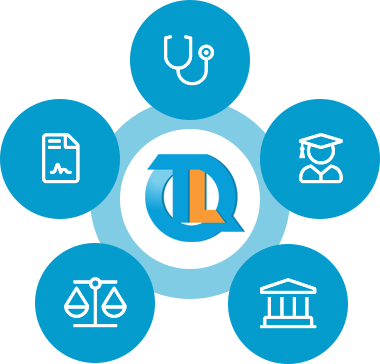 From enterprise-level corporations to individually owned language companies, Total Language is utilized by companies of all sizes to streamline their systems, manage their team and drive their business further. No matter the industry, we've got you totally covered. 
Specializing in Healthcare, Education, Government, Legal, Insurance and more. Let us help you meet compliance requirements and spread into new industries easier than ever before. With hundreds of users in all industries we understand the difficulties unique to each and offer a comprehensive solution to aid your team's ability to provide the highest quality of service to your customers.
Why we're here and how to join us?
You are the brand, we are just the technology behind the scene. We understand the importance of offering your customers and users login to your brand with your own custom look and feel. Years of development and innovation 100% available for you and your team to utilize. Grow your business and impress your customers with the most innovative and advanced platform to support your language business.
Careers with Total Language come with many opportunities whether you're an interpreter translator or are looking to become part of our internal team.
Our Leadership and language industry knowledge is what allows us to provide the best solution to fit your needs.

Enhancing people's working life begins with our company. We have designed a proven platform and products we believe in, as well as an energetic, diverse team of leaders who strive to resolve many of the struggles experienced in the language industry today. Our team believes that proper communication and human relationships are what the business of interpretation is all about. This idea is a core competency of who we are and what we do here at Total Language.