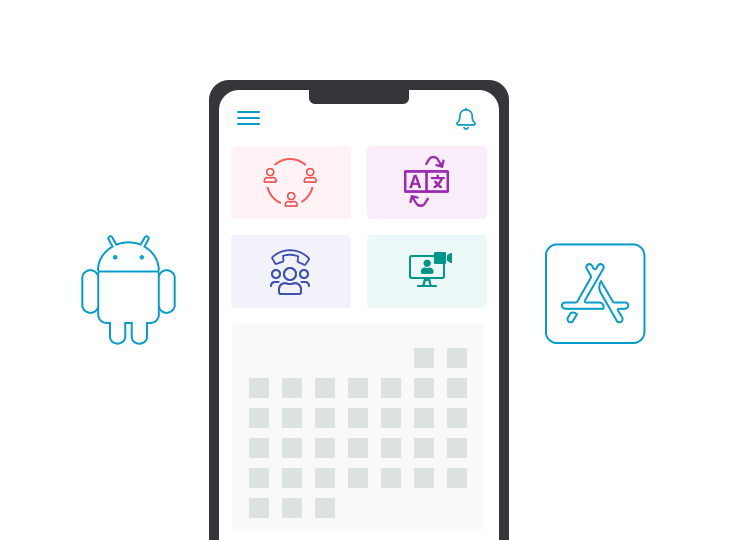 Manage your entire business from the web or our mobile apps
No matter where you are, make sure you always have access to your schedule. Our mobile app for interpreters gives you instant access to everything you need to manage your individual interpretation business all from your phone. Available on iOS devices and Android, our mobile applications were designed to make providing and scheduling language services easier for you.
Helping interpreters expand their
careers and qualifications
Interpreters are the key to any successful language business. We make sure your interpreters are highly qualified and trained in order to provide the highest quality of language service to your customers. We offer interpreter training accredited by the Certification Commission for Healthcare Interpreters (CCHI) for all industries, medical, legal, education, community interpreting and video remote interpreting and more. WWW.INTERPRETERTRAINING.COM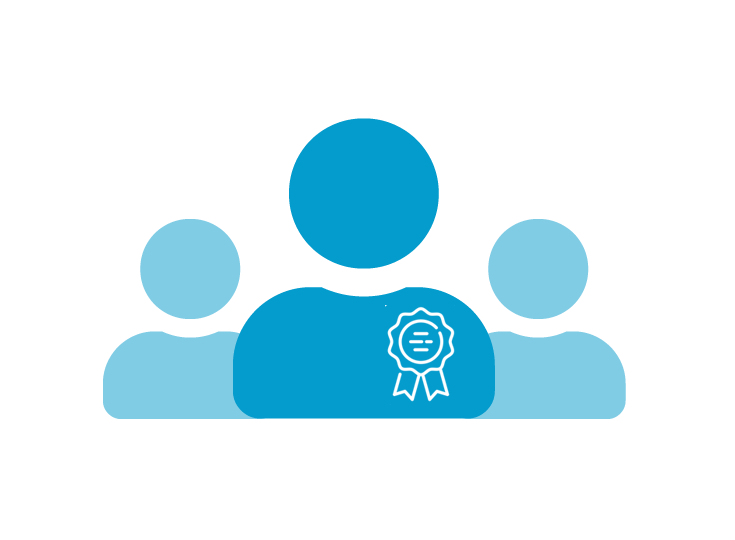 Our people, process and partners
ensure a best-in-class experience
Business continuity and the customer experience is a top priority here at Total Language. In order to ensure our customers are receiving the highest possible quality of service, we have partnered with the best in the business. We provide all the tools necessary to provide your team with everything needed to expand and grow your business. Having qualified and highly trained interpreters is a must in today's competitive language industry. Ensure your interpreters are not only skilled in language, but also trained in serving multiple industries.
True mastery is a result
of a lifetime of learning
We understand that in order to obtain true mastery of a topic continual learning is a must. We support interpreters as they continue their education in the language field. Through our interpreter training opportunities, individual interpreters have access to hundreds of hours of training material covering all aspects of providing interpretation. We are committed to providing students access to training that will prepare them for a career in interpretation and translation services. Our students can begin a career with us and continue to develop specialized knowledge that will meet and exceed hospital and government requirements for ongoing continued education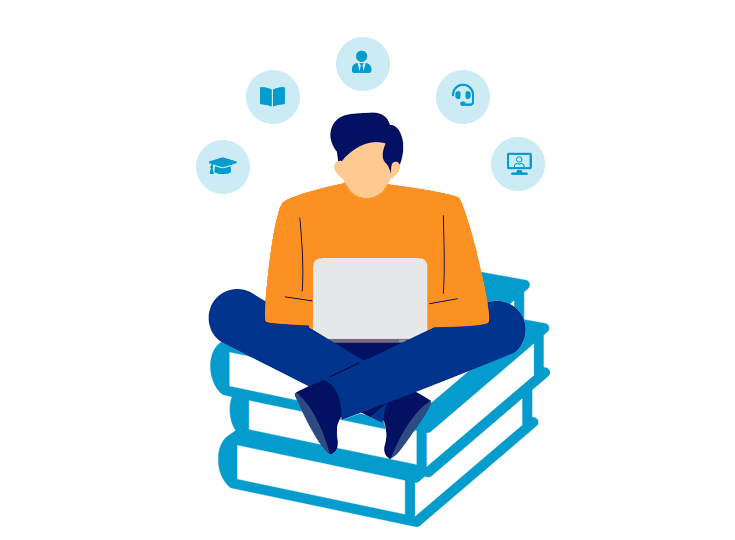 Professional Interpreter Network
Join our network of professional
interpreters today
Our Professional Interpreter Network consists of interpreters all over the world. Having experience in over 200 languages, this network was created to provide interpreters and interpreting agencies with everything needed to grow. Total Language has partnered with many of the largest interpreter networks and interpreter unions available today. If your agency is struggling to provide interpreters in curtain fields we offer access into our network of professionals to help you fill your requests. Advancements in technology and the arrival of Corona Virus around the world has resulted in an extremely high demand for professional interpreters qualified for Video Remote Interpreting (VRI) and Over the Phone Interpreting(OPI). Many hospitals, schools and courts are not allowing on site interpretation, thus they are requiring virtual interpreters. Total Language provides training in both VRI and OPI, allowing you to not only train and become certified in one place, but to also receive jobs, all from ONE platform!