Total Language Ad and Cookie Policy
Our website uses cookies. Below we describe which cookies are used and how we secure your privacy. The data processing through the usage of cookies are necessary for the purpose of the legitimate interest pursued by us in accordance with Art. 6 (1) (f) GDPR.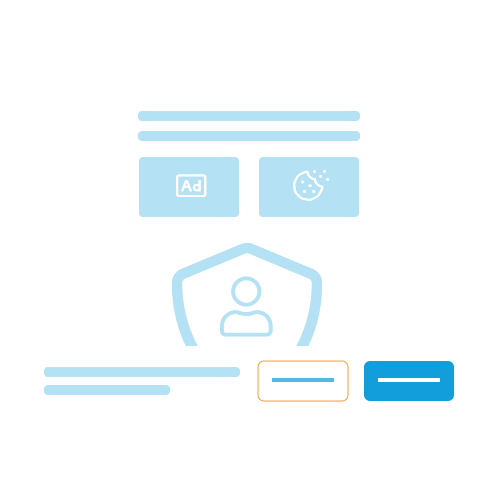 We may use Cookies, Web Beacons and Google Analytics. These technologies are described below:
Cookies: A cookie is a small piece of data (text file) that a website – when visited by a user – asks your browser to store on your device in order to remember information about you, such as your language preference or login information. Those cookies are set by us and called first-party cookies. We also use third-party cookies – which are cookies from a domain different from the domain of the website you are visiting – for our advertising and marketing efforts.
Google Analytics: Google Analytics, a web analytics service provided by Google Inc. ("Google"). Google uses Cookies to help analyze the use of the Website.
Web Beacons: Sections of our website may contain small electronic files known as web beacons (also referred to as clear gifs, pixel tags, tracking pixels, and single-pixel gifs) that permit Total Language, for example, to count users who have visited those pages or opened an email and for other related website statistics (for example, recording the popularity of certain website content and verifying system and server integrity).
Why we use tracking tools
Our website uses tracking tools for many reasons, including to engage in interest-based advertising. Interest-based advertising or "online behavioral advertising" is serving advertising content to you based on information gathered from you over time across multiple sites or other platforms. It includes serving ads to you after you leave our website, encouraging you to return. It also includes serving ads we think are relevant based on your browsing habits or online activities. These ads might be served on websites or on apps. They might also be served in emails. We might serve these ads, or third parties may serve ads. These ads will be for the products and services offered by Total Language or its partners.
We also use tracking tools:
To recognize new or past customers
To store your password if you are registered on our site.
To improve our website and to better understand your visits on our platforms.
To integrate with third party social media websites.
To observe your behaviors and browsing activities over time across multiple websites or other platforms.
To better understand the interests of our customers and our website visitors.
Third-Party Use of Cookies and Other Tracking Technologies
We use information you make available to us when you interact with our website, our affiliates, and other third parties to decide what content is relevant to you. We gather this information using the tracking tools described above. We work with third parties who help gather this information. These third parties may use cookies alone or in conjunction with web beacons or other tracking technologies to collect information about you when you use our website. The information they collect may be associated with your personal information or they may collect information, including personal information, about your online activities over time and across different websites and other online services. They may use this information to provide you with interest-based (behavioral) advertising or other targeted content.
We do not control these third parties' tracking technologies or how they may be used. If you have any questions about an advertisement or other targeted content, you should contact the responsible provider directly.
Opting-Out and Managing Cookies
When you access Total Language from a web browser, you can alter the settings to change cookie preferences. You can control cookies in the particular browser by using the following links:
You can opt-out of Google Analytics
here
Contacting Total Language
Please also feel free to contact Total Language if you have any questions about this Cookie Policy or Total Language practices. You may contact us at
support@totallanguage.com