Total Language Privacy Policy
This Privacy Policy describes how Total Language, LLC collects, uses and discloses information and what choices you have with respect to the information.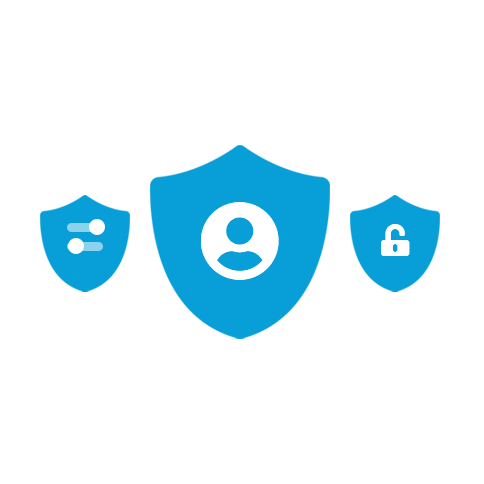 Applicability of this Privacy Policy
This Privacy Policy governs all use of products, software, services, mobile applications and websites (collectively, "Total Language" or "Services"), TotalLanguage.com ("website") and other interactions (e.g., customer inquiries, users, ect.)  provided by Total Language, LLC (referred to as "us", "we" or "our") to "You". If you do not agree with the terms, do not access or use the Services, Websites or any other aspect of Total Language's business.
Total Language acts as the controller or processor of your information, as explained in more detail in the "Identifying the Data Controller and Processor" section below.
This Privacy Policy describes how Total Language collects, uses, shares and secures the personal information you provide, as well as the personal data transferred to us for processing on behalf of our customers. It also described what choices you have with respect to the information.
Information We Collect and Receive
We may collect the following personal information on behalf of our customers (collectively, "Customer Data") from you:
Contact Information, such as name, email address, mailing address, or phone number;
Demographic information, such as age, gender, nationality and country of residence;
Financial Information, such as bank account information, credit card number and billing address;
Unique Identifiers, such as username, password and security question responses to create an account to use or accessTotal Language;
Additional information, such as your transaction data, location and languages spoken.
Total Language also collects your account information, such as company information, different contact details and billing information. In addition, we may automatically record and associate to your account information about your use of the Services such as the frequency of transactions, date, time, links followed, your internet protocol address, cookies that may uniquely identify your browser, browser type, browser language and your transaction data ("Other Information").
Customer Data will be used by Total Language in accordance with Customer's instructions and in order to provide our Services. Total Language is a processor of Customer Data and our customer is the controller. Our customer may, for example, use the Services to grant and remove access to Total Language, assign roles and configure settings, access, modify, export, share and remove Customer Data and otherwise apply its policies to the Services. Total Language may also use Customer Data to provide technical support and improve our services and products. Total Language uses Other Information in furtherance of our legitimate interests in operating our Services, Websites and business. More specifically, Total Language uses
Other Information:
To communicate with our customers about their account and provide customer support.
To send you information about product updates and upcoming releases;
To send you system alert messages, such as planned outages, abuse warnings and changes to our Privacy Policy;
To send invoices to our customers for provided Services and in support of our collection efforts;
In order to provide, support, and improve the services we offer.
How We Share and Disclose Information
We do not sell or share Customer Data and Other Information with unaffiliated companies. We restrict access to personal information to our employees, contractors or agents with a need to access that information in order to process it for us and that are subject to written confidentiality obligations.
We may disclose information when we receive a request for information if we reasonably believe disclosure is in accordance with or required by any applicable law, regulation or legal process.
We may also disclose information in order to protect and defend the rights, property or safety of Total Language or third parties, including enforcing contracts or policies, or in connection with investigating and preventing fraud or security issues.
Total Language takes security of data very seriously.Total Language works hard to protect Information you provide from loss, misuse, and unauthorized access or disclosure. We implement adequate measures to protect the personal information submitted to us, both during transmission and once it is received. We restrict access to personal information to our employees, contractors and agents who need to know that information in order to operate, develop or improve our Services. These individuals are bound by confidentiality obligations and may be subject to discipline, including termination and criminal prosecution, if they fail to meet these obligations. If you have any questions about the security of your personal information, you can contact us at the contact information below.
We respect your privacy rights and provide you with reasonable access to your personal information that you may have provided through your use of the Services. Through your Total Language account you may edit your account settings and remove certain data. All data deleted by you will be removed from your account, however residual copies of your profile information, data and other information associated with your account may remain on our back-up systems or on other accounts with which you have shared such data. If you wish to amend any other personal information we hold about you, or to request that we delete any information about you, you may contact us as described in "Contacting Total Language" section.
Identifying the Data Controller and Processor
Data protection law in certain jurisdictions differentiates between the "controller" and "processor" of information. In general, our customer is the controller of Customer Data (any personal information collected for the users representing their customers, interpreters and end consumers of interpretation services). In general, Total Language is the processor of Customer Data and the controller of other Information.
Data Protection Authority
Subject to applicable law, you also have the right to (i) restrict Total Language use of your Personal Data and (ii) lodge a complaint with your local data protection authority or the Data Protection Commissioner, which is our lead supervisory authority in the European Union. If you are a resident of the European Economic Area and believe we maintain your Personal Data within the scope of the General Data Protection Regulation (GDPR), you may direct questions or complaints to our lead supervisory authority:
We may access, preserve, and disclose your account information and any data associated with that account if required to do so by law or in a good faith belief that such access preservation or disclosure is reasonably necessary to: (i) satisfy any applicable law, regulation, legal process or enforceable governmental request, (ii) enforce Terms of Service, including investigation of potential violations hereof, (iii) detect, prevent, or otherwise address fraud, security or technical issues (including, without limitation, the filtering of spam), or (iv) protect against imminent harm to the rights, property or safety of Total Language its users or the public as required or permitted by law.
From time to time we may change this Privacy Policy. We will post any changes here or otherwise notify you. We encourage you to periodically review this page for the latest information on our privacy practices.
Contacting Total Language
Please also feel free to contact Total Language if you have any questions about this Privacy Policy or Total Language practices. You may contact us at support@totallanguage.com or at our mailing address below:
For Customers and Authorized Users:
Total Language, LLC
55 Lake Street
Gardner, MA, 01440
United States